So being half-danish naturally makes me want to share the wonderful things about my dad's home-country. Denmark is small country composed of several islands and a peninsula. It is landlocked with Germany and the islands float near the Baltic Sea. Its capital is Copenhagen and they still have a Royal family although the government is a lot more democratic, slightly similar to England.
A lot of great things have also come out of Denmark and this is what I will focus on.
AQUA (music icon)
Yes, that iconic pop group from the late 90's is composed of Danish musicians. They borrowed alot from the Euro-Pop movement that was going on in their country and fused it with quirky lyrics that litterally propelled them to international stardom. Oh and lawsuit after lawsuit. Damn Barbie! Let's reminisce shall we?
JORN UTZON (award-winning architect)
He has got to be my favourite architect. When I was younger, I always wondered what the Sydney Opera House was. At first I thought it was a fancy restaurant, and then as I got older, I thought it was just some piece of art. And then I got at a point in time where I researched what I didn't know and found out that the weird building in Australia is the famed Sydney Opera House designed by none other then Danish Architect Jorn Utzon.

MADS MIKKELSEN (award-winning actor)
One of my favourite actors last year with roles in Casino Royale and Clash of the Titans. I was highly anticipating Mads to appear in the Inglourious Basterds movies but was sad to see they had chosen a different actor. And for that reason alone I swore off the movie and never watched it. Hey, he even beat out Viggo Mortensen and Connie Nielsen as best danish actor for this list. HA!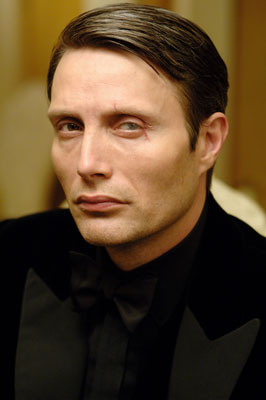 LEGO (world's favourite building block)
So I was a HUGE lego fanatic when I was a child. I mean I built and destroyed and built again until I had built everything. My parents joined, my siblings did as well and my friends revolved around playing lego. And you better not make your house with different brick colours. I don't tolerate that! lol. And according to Wikipedia, the brand has now FOUR (4!!) theme parks. I wanna go.
HANS CHRISTIAN ANDERSEN (author extraordinaire)
I was young when I was first introduced to tales from Andersen. The first ever notice of him I had was the TV movie The Ugly Duckling. This story still resonates in 2011. His most notable work, The Little Mermaid, was loosely adaptated for the big screen by American giant Walt Disney. They even erected a statue in Copenhagen harbour. My dad told me it had been vandalized loads of times and that the people were outraged about it. It's like the Big Ben of London. But smaller. And a mermaid.

Feel free to comment and add your own Danish story. 

Candles are out.
Eleven's Ink